Focus is almost here! Every July, we join up with the wider HTB network and holiday together as a church family. It's an awesome time in the beautiful Somerley Estate and the best time for us to have quality time together; we pitch in as a family, sharing food, experiencing impactful teaching, Big Top Worship, and we receive and pray for one another.
Something extraordinary happens when we get together. Don't miss out - it won't be the same without you!
Never been to Focus before and want to know what to expect?
First up, if it's your first time, you get a NEWBIE DISCOUNT. As your service pastor for the discount code.
Every day at Focus is morning til night packed with things you can opt in and out of including a varied teaching programme, nightly socials, fitness and sports activities, outdoor cinema, and much more.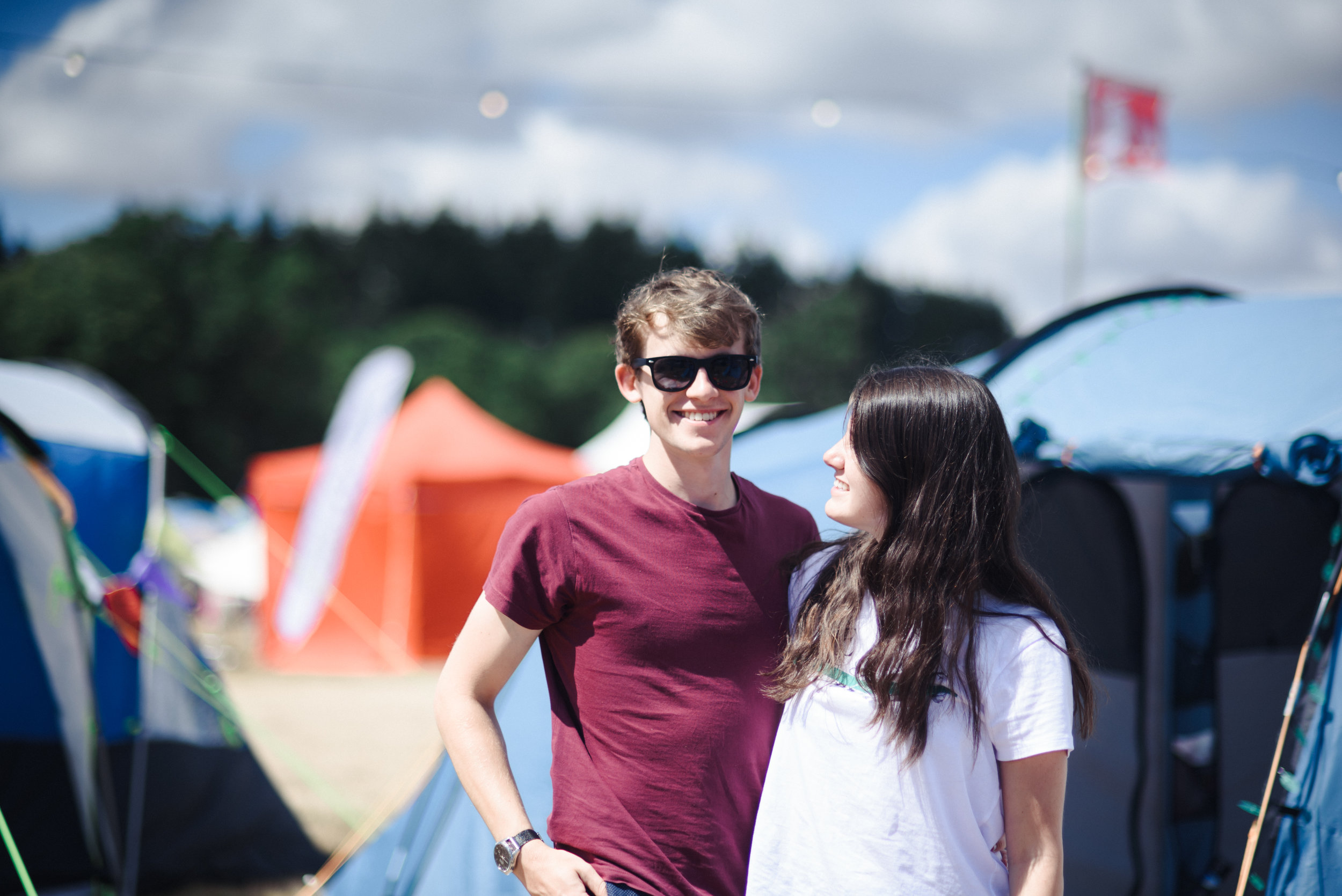 At Focus we host HTB community pitches, where we can hang out with friends, get to know people who attend the same HTB service, and camp together as a HTB community at Focus, Even if you are not camping on site, community pitches also offer food. Check out the MEAL DEAL info below.
Our HTB community pitches are:
10.30am Onslow Square

4.30pm Onslow Square & Dalgarno Way

6.30pm Onslow Square

5pm & 7pm Brompton Road

9.30am & 11.30am Brompton Road

Courtfield Gardens & Queen's Gate

HTB Youth (NEW for 2019)
Book now to be part of the HTB family at Focus.
Worried about cooking on a campsite? Don't know where to begin the shopping list? STOP RIGHT THERE!
We're here to make dining at Focus as easy as possible, so each community pitch will be offering the HTB Focus Meal Deal. This covers you from Friday to Tuesday and includes continental breakfast and an evening meal (+ pudding) each day, which you can enjoy with others from your regular Sunday service.
Whether or not you're camping, you can book your meal deal today and get ready to enjoy fine campsite dining!

Adult: £50
Youth: £40
Child: £35 (under 12s)
The Focus team are an awesome crew of volunteers using their gifts and skills in photography, kids groups, stewarding, youth work and more. If you'd like to join the greatest team with the best people and receive food vouchers and free/discounted event ticket and accommodation in return, come get involved!